Florida, where we ride alligators to work and drink fresh squeezed orange juice with every meal – or at least that's what non-Floridians think of us! Florida is probably the least-understood place in the US, there are so many different areas and activities to explore here. We made a list of the 25 best Florida vacation spots to help you plan your upcoming trip!
Florida Panhandle:
1. Grayton Beach State Park
The winner of "Top US Beach" in 1994, this gulf coast park boasts pristine walking nature trails. The park is excellent for bird watching because bald eagles, osprey and plenty of other fowl call it their home. The focal point is the dune lake located in the center of the park. A rarity in the notoriously flat state, the dunes allow the visitor a great view of the lake and parts of the park.
2. Panama City/Panama City Beach, One of the Best Florida Vacation Spots
Panama City Beach is world famous for its Spring Break festivities. People from all over the state flock to "PCB" to party and enjoy the waves, making it one of the best Florida vacation spots. Fun Fact: "Girls Gone Wild" originated in Panama City Beach, so you know it can get a little crazy! But during the off-season, the city quiets down and offers a wide array of activities, like WonderWorks where you can enjoy over 100 hands-on exhibits, a ropes course and laser tag!
3. DeFuniak Springs, FL
The home of Lake DeFuniak, this sleepy little town captures the old-timey Florida vibe perfectly. Named for Colonel DeFuniak, an Italian immigrant, and officer in the Confederate Army, legend has it that he won the right to name the town in a card game!
If you're looking for beautiful homes, this town has a plethora of Victorian-era mansions dotted all around the lake. Not only does it boast beautiful scenery but it contains 200 historic buildings, including the oldest library still in use in Florida, the Walton-DeFuniak Library which has been open since 1887. Definitely a historical must-see!
4. Seacrest Wolf Preserve
If you've got a wolf-lover in your pack then the Seacrest Wolf Preserve is a must-see! About an hour north of Panama City Beach, this Preserve features educational tours that include petting and playtime with wolves and wolf pups. Howl with Gray and Arctic wolves or cuddle with skunks, raccoons, and foxes. Either way, this is one "unfurgettable" family friendly adventure.
5. National Naval Aviation Museum
If you'd rather spend some time inside in the air conditioning, the National Naval Aviation Museum is for you! With over 4,000 exhibits, this is the largest Naval Aviation museum in the world. See the Blue Angels up close and personal and experience important WWII planes and ships in an unforgettable way! Entrance is free and children are welcomed.
North East Florida:
6. Visit St. Augustine
St. Augustine is the oldest city in the United States, making it a history buff's dream. The city is a hub of activity and there is always something to do while there. Visit the Oldest Store Museum to learn more about the oldest store in the country. Stop by the St. Augustine Distillery and sample some locally made bourbon whiskey, gin, rum, and vodka!
7. St. Augustine Lighthouse
The main attraction in St. Augustine is the Lighthouse and Maritime Museum. The lighthouse was originally built in the 1500's by the Spanish as a navigation guide, but was rebuilt in 1824 and is now St. Augustine's oldest surviving brick structure. Not only can you tour the monument, but the museum also offers ghost tours! This attraction is sure to please every member of the family.
8. Jacksonville Stadium
If you're a football fan, you have definitely heard of the Jacksonville Jaguars! So if you're in town, why not stop by their stadium? There is always something happening there! From concerts to meet and greets with players to tours, check out their site and explore one of Jacksonville's main attractions.
9. Jacksonville Zoo
Zoos are great because there is always something for everyone in the family to do and Jacksonville Zoo made TripAdvisor's 2015 Travelers Choice List, meaning it is a must-see attraction for all visitors. The place boasts the only walking safari in Northeast Florida, a Great Apes exhibit, and an Amphibian Conservation center!
Planning a summer trip? Well, you're in luck – if the temperature outside is over 92 degrees, the zoo charges half-price admission! Round up the family and friends and get to this Zoo ASAP!
10. Gainesville
Located between Tampa and Orlando, Gainesville is home to the University of Florida Gators and tons of history! Visit U of F and stroll the largest university in the state and the campus that created Gatorade. Take a stroll through updated historic downtown, full of charming bars and eateries.
If you're feeling adventurous, head over to Ginnie Springs! Canoe, snorkel, scuba dive or just enjoy the cool, sparkling clear spring waters and all the wildlife they hold. This private park also has over 50 fully equipped campsites for the outdoorsy person. They also have cavern and cave diving for the more experienced!
This little town is a gem, and totally worth the time.
Central Florida:
11. Tampa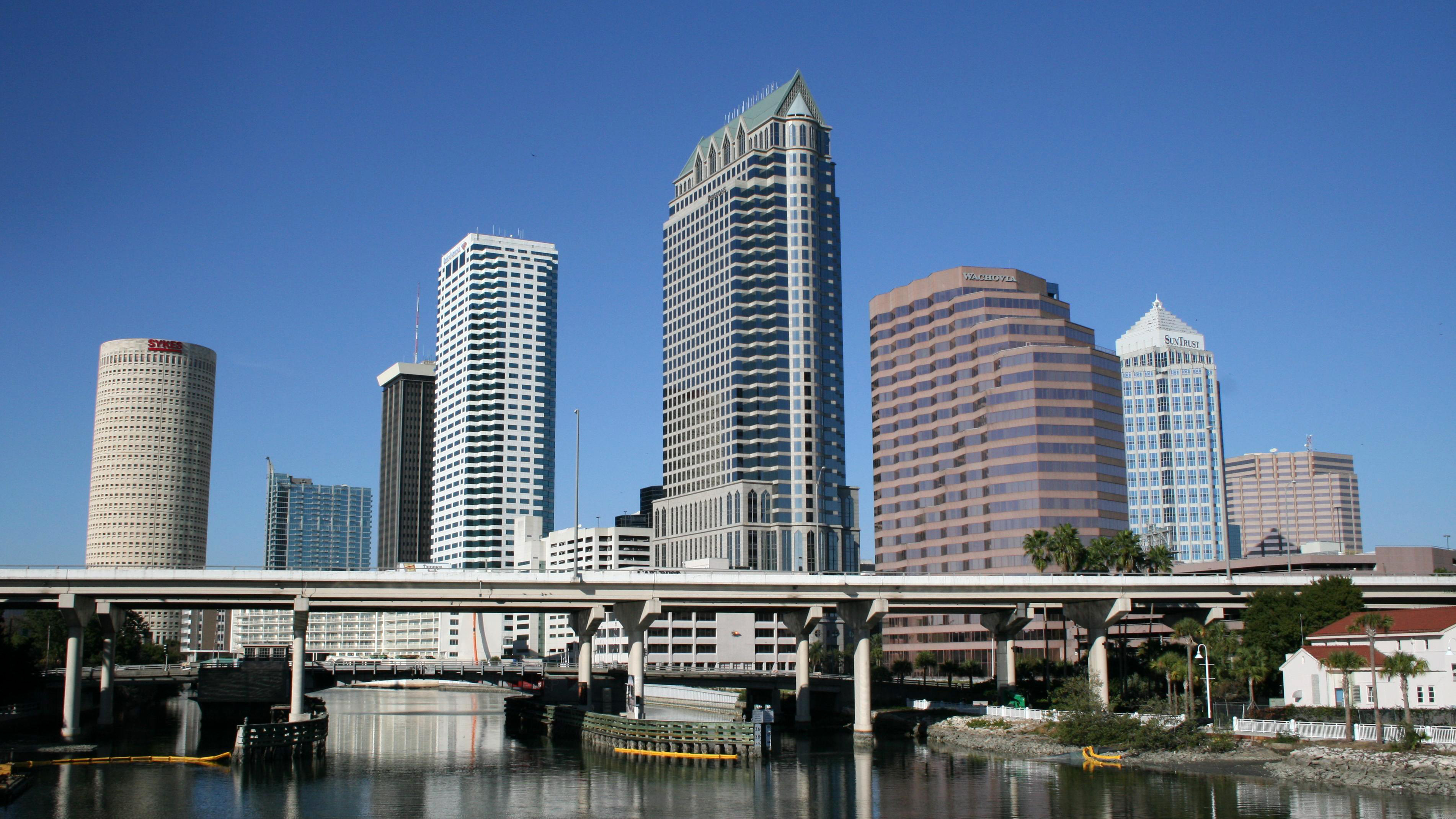 Tampa is one of those cities that has it all! 30 minutes from the most beautiful gulf beaches, tons of culture, a bustling nightlife, two award-winning universities and a million things to do! If you're looking for great locally produced, vegan or organic restaurants, your best bet is Seminole Heights! Stroll through this historical area's neighborhoods to see their turn of the century homes and the old Florida architecture. There are plenty of awesome craft beer bars like The Independent or The Mermaid. Tampa has something for everyone, making it one of the Best Florida Vacation Spots.
If you're in the mood for some clubbing, head over to Ybor City. There you can find any kind of nightlife you can imagine. From Salsa clubs to Top-40 clubs and tons of LGBT-friendly establishments, there is something for everyone in Ybor City. You'll find great shopping and excellent restaurants ranging from gourmet to cheap, delicious street food.
If you're in the mood for some sports, head to Raymond James Stadium to see some Buccaneers Football or over to the Amalie Arena to catch a Tampa Bay Lightning hockey game. The University of South Florida has a bunch of great sports facilities as well for cheap! From baseball to soccer to tennis and even rugby!
While you're in the university area head over to the Hillsborough River and put a kayak in the water. Ride the river all around the city for a unique view and experience.
12. St. Petersburg
Just across the Tampa Bay lies the beautiful coastal city of St. Petersburg. St. Pete is the hip, Type B sibling to Tampa's fast-pace and structure. You can find many hidden treasures in this little beach town.
Salvador Dali, the famous abstract artist, has his own museum here. The Dali Museum has the largest collection of his original paintings on display outside of Spain. Downtown also holds the Chihuly Collection of beautifully blown glass. Not only are there beautiful art galleries, but Central Avenue holds tons of 5-star dining and great bars!
Visit Daddy Kool Records to add to your Vinyl collection. Catch a show at the historic State Theatre and hit The Birchwood Rooftop Bar for a classy outdoor libation! If you're more into craft beers, check out Greenbench Brewery. If you're feeling more outdoorsy, spend your day checking out the beautiful white sand beaches. There is no end to your options!
13. Orlando
The crown jewel of the state of Florida, Orlando is home to the world famous Disney World, Universal Studios and the University of Central Florida. Many people visit Orlando as it is one of the best Florida vacation spots. This large city has a huge and varied population and there is always something to do.
Visit the Harry P. Leu Botanical Gardens and stroll amongst some of the most beautiful flora and fauna Florida has to offer. Ride a giant automated Swan boat over Lake Eola or pop by Madame Tussauds and snap a picture with your favorite celebrity.
Of course, there are tons of other things to see and do in Orlando, but if you are looking for things that are more off the beaten path, check out this site with hidden Orlando gems.
14. UberButtons Melbourne
Interested in visiting our custom buttons manufacturing warehouse? We are located just about 45 mins east of Orlando in beautiful Melbourne, FL. We are a coastal town, so stop by to get some custom made buttons, tour the facility and learn about where the magic happens, then hit the amazing beaches.
Contact us here to set up a tour of our facility to learn all about how our buttons and other products are made!
15. Bok Tower Gardens
This little sanctuary is nestled in the middle of the state in the city of Lake Wales. If you're looking for a quiet, scenic getaway Bok Tower Gardens is the perfect spot for you. Founded by the Norwegian immigrant, Edward Bok in 1929, this beautiful preserve is a frequent wedding destination known for its beautiful Singing Tower and botanical gardens.
The Tower is 8 levels high, each level containing its own little piece of history. Level 7 contains the 60-bell carillon and balconies for enjoying the scenery and the beautiful music from the bells. The 8th level puts you 205 feet above the scenery for great views. Overall this is a little-known gem is one of the Best Florida Vacation Spots that everyone should experience.
16. Crystal River Swim With Manatees
Hanging out with Manatees is one of the coolest experiences you can have while visiting Florida! These chubby little cuties are friendly, curious and relatively easy to find depending on the time of year you go searching for them. Check out Crystal River and sign up for a guided tour and swim with the Manatees!
Three Sisters Springs is another great place to spend time in the water and see a few manatees! These natural springs have some of the clearest and coolest waters, making them great for snorkeling and nature lovers.
South Florida:
17. Miami
Miami, the New York City of the south! You can find a person of any ethnicity or country of origin in Miami, which means there's tons of delicious food to eat. No matter where you go you can find some mom and pop restaurant to eat at that will satisfy your every need.
If you're looking for more kid-friendly entertainment the Miami Zoo is a world famous attraction. There is also historic Wynwood, populated with tons of galleries and venues. Check out Lincoln Road and enjoy some nightlife.
You won't find a place with more to do than Miami, check out the local venues and TripAdvisor to help you find the best vacation spots.
18. Robert Is Here
A bit south of Miami there is a little fruit stand right off the highway called Robert Is Here, not only can you pet and feed goats and tortoises, you can grab some insanely fresh produce. They make amazing smoothies and shakes with the fruits they sell at the stand. You can find exotic fruits there, as well. They always give helpful handouts to let you know how and when to eat the fruit for maximum flavor. If you're not a fan of the usual tourist fare, Robert Is Here, is the place for you!
19. South Beach
This is the epitome of Miami where the beautiful people come to show off their bikini bodies and enjoy the beach. There is always something going on on South Beach. Check out all of the awesome Art Deco architecture and slip into a gallery to enjoy some art.
South Beach was the hub of the wheel in the 1950s. Art Deco was the name of the game and thus the area has a very vintage feel. Take a stroll down Lincoln Rd and do a little shopping at the boutiques and high-end shops. Eat at one of the many 5 star Zagat restaurants or just enjoy a dip in the water. Either way, South Beach has something for everyone.
Key West:
20. Bahia Honda State Park
Widely regarded one of the Best Florida Vacation Spots, Bahia Honda is the stop for you if you're looking to do some snorkeling but don't want to be crowded into the same spot with a hundred other people! This beautiful park allows the visitor gorgeous views of the crystal clear waters of the Florida Bay and the Atlantic Ocean, easy access to snorkeling and swimming and great walking trails. If you're looking to maximize your time in the Keys, this little gem is a must-visit.
21. Hemingway House
The legendary home of prolific author Ernest Hemingway is a popular stop for many Key West visitors. Wander around the hallowed halls of his domicile, get friendly with his many polydactyl cats (these are cats with more than 5 toes on each paw!) and take in the rich architecture and beautiful gardens.
22. Flying Monkeys Bar Alcoholic Slushies
On the famous Duval St. in Key West lies the greatest alcoholic slushie you will ever experience! Flying Monkeys Bar serves world famous slushies made with everything from tequila to bourbon to grain alcohol. They are served in 32 oz, 22 oz or 16 oz souvenir mugs and cups. Come back for more at a discounted price as well. Try the Miami Vice!
If you're planning a trip check out this list of the best Florida vacation spots and visit us down in Melbourne!